A Practical Approach to Cybersecurity for Colleges and Universities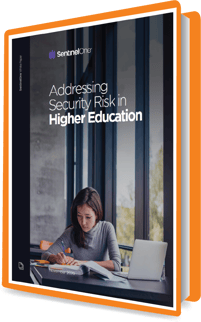 Modern ways of learning pose unique cybersecurity and IT challenges for colleges and universities. As schools and the education sector shifted to hybrid and digital classrooms, they also potentially became a prime target for cyberattacks like phishing and ransomware. This whitepaper, from our partner, SentinelOne, provides tips for securing your institution.
In this whitepaper, we discuss:
Changes to higher education resulting
from COVID-19
Security threats facing higher education institutions
Preventing cyberattacks, including ransomware
Download your free copy.
After completing this form, you will receive your whitepaper.
Download the free Whitepaper