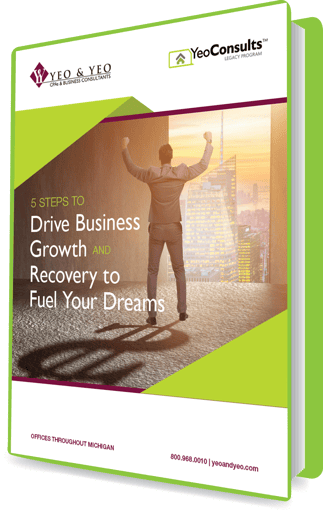 Plan for Today
Prepare for Tomorrow
It is far too easy to get tied up in the day-to-day challenges of running a business. No detail should ever be overlooked; yet, business owners who are truly successful embrace big-picture thinking as the driver of their business's growth and success. In this respect, there are five critical steps to drive business growth and recovery and, ultimately, help you live the life you desire.
This eBook explains each step in detail:
Know the value of your business
Know your numbers
Know your plan
Know your wealth
Know your future
Let's get started!
Fill out the form on the right to download your free copy.