Determine how ASC 606 will impact your organization.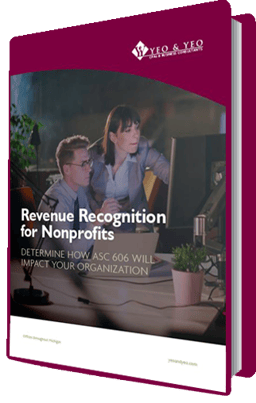 Our comprehensive 21-page Nonprofit Revenue Recogniton eBook includes:
The Five-Step Revenue Recognition Process

Transactions Impacted, Disclosures & Internal Controls

How Can Your Nonprofit Transition

What Impact to Expect
Kindly fill out the below form to receive your eBook.
After completing and submitting this form, you will receive an email shortly with your eBook.
Fill out the form on the right to download your free copy.